1. Download the App 🙂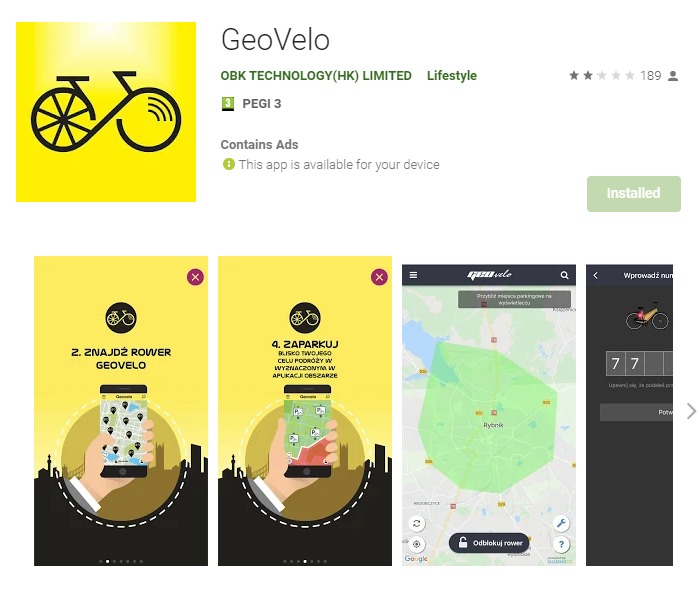 Simply look up GeoVelo App in your App Store (Google or Apple), download it and create an account.
Remember to download the yellow GeoVelo App if you are in any other city than Opole. If you find yourself in Opole though, please download the Blue App, as the Yellow version will not be able to locate any bikes.
GeoVelo registration process should not take more than 2 minutes.
---
2. Find a bike and unlock it!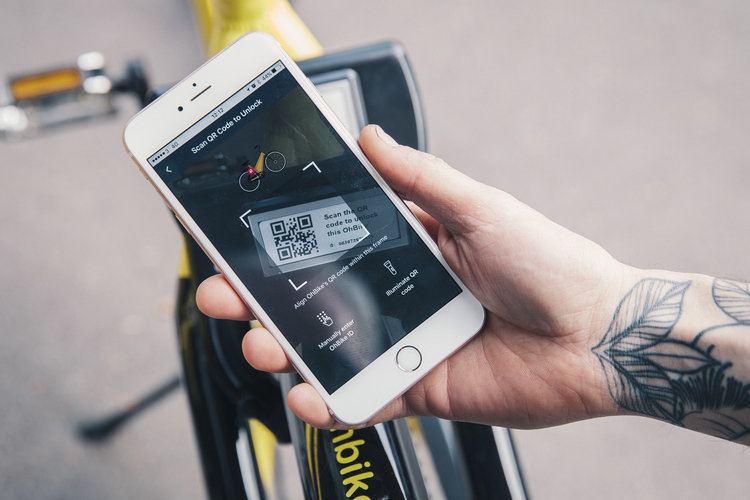 Since you've got the GeoVelo App on your mobile phone already, simply locate a GeoVelo bike and unlock it 🙂 You may want to use the GPS function, available in-App, to navigate you to the closest bike available.
Once you've found the bike of your choice, please scan the QR CODE located at the rear side of the bike. The lock should then un-click and you are ready to go!
Sometimes you may need to manually enter the 7 digit code located at the side of each bike. This little glitch might occur in case there are unexpected issues with your QR scanner.
---
3. Have you arrived at your destination? Great!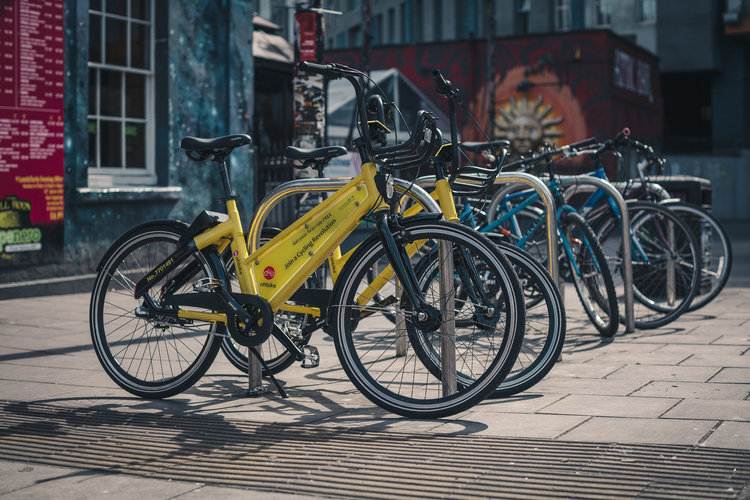 There are only three simple steps left now:
Find a designated parking spot,
Lock your bike manually and then,

Finish the ride

in your App.
All done!
Remember to always complete your ride at a designated parking area, which you can easly find in the App, otherwise, we might need to charge you a small bike removal fee.
---
GeoVelo Standard Fees
1. Activation Fee (10 zł)
In order to be able to rent a bike you have to top up your account with a min. of 10 zł, or get one of the subscriptions available.
2. Hourly Fees (1.5 zł per 30 min)
The system will charge you 1,50 zł for each started 30 minutes, however your max spend per day is capped at 9,- zł (after 3 hours the system will not charge you anything extra).
You can then use the bike for the rest of the 24h period, after which the charges will restart.
3. Subscriptions (Flat Rates)
Please find currently available subscription plans below:
monthly subscription – 40,- zł
3-month subscription – 99, – zł
annual subscription – 199,- zł
Other subscription plans allow to rent the bike max. 2 times per day, provided that each rental is not longer than one (1) hour..